Here's what just some people have to say about Toby's show. These comments are taken from newspaper reviews, thank-you letters, and other types of correspondence.
His creativity and imaginative storytelling kept the audiance enthralled.
Brendan Halpin
Harold Boys' National School
His ability to transport the imagination through song and instrumentation remains something worthwhile to experience.

Peter Graefe
McGill Daily
His wide range of musical instruments is a very creative means in which to introduce children to stories from all over the world.
Nuala Hayes
Scéalta Shamhna

28 September 2001
Mr. Toby Kinsella participated in the Stories from Hearth and the second Bunclody Storytelling Festival during autumn 2000. On the basis of that contribution he has been invited to return this year.
Toby's contributions were popular and effective. He has a wonderful repertoire of stories, a fascinating range of props and a theatrical appeal that captures and holds his audiences without undermining the centrality of the story. His material and presence are such that he appears to manage a variety of group mixes well, apparently effortlessly.
I can recommend Toby Kinsella with confidence as a storyteller for social/entertainment occasions associated with corporate functions, festivals and fetes. His work is relevant also in formal and community learning situations such as the integration of music into curricula and/or the use of storytelling as a gateway activity leading children into reading.
During his work periods in Wexford, Mr. Kinsella was punctual, well-prepared and both flexible and professional in his approach to the programs devised for him.
Fionnuala Hanrahan
County Librarian

November 9, 2001

Toby arrived this morning and we all had a thoroughly enjoyable time. The children were completely taken with the entertainment as were the staff. We also discovered hitherto hidden talents among many of the children. As a result we are hoping to build a collection of our own home-made percussion instruments, and develop our skills in the area of dance, rhythm and music.
Many thanks for providing us with this exciting opportunity.
Yours Sally Hogarty
Principal of Pheonix Park Special school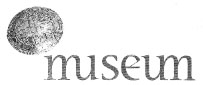 National Museum of Ireland Ard-Mhúsaem na hÉireann
April 2, 2001
Dear Toby,
I am writing to thank you for your recent performance at the Natural History Museum. I believe it was a huge success.
Kind regards,
Sheena Barrett
Sunday Programme Co-ordinator

November 3, 2000
Mr. Toby Kinsella, Multi-Instrumentalist, visited our school with his interactive concert 'Musical Stories'.
All classes, 2nd - 6th attended the concert and were entertained by Toby, with his storytelling and musical talent. He played many different instruments from around the world which the children had never seen before. His creativity and imaginative storytelling kept the audiance enthralled.
I would highly recommend Toby's concert
Brendan Halpin
Vice-Principal
Dear Toby Kinsella,

Thank you for your part in making this year's Ottawa Storytelling Festival a wonderful success. The comments we received about your story and song were enthusiastic.

This year's festival had more listeners than we have had before, and more to listen to! A total of 46 performers were scheduled to tell stories over the two day event. Countless more shared stories over coffee, meals, and on the way from one spot to another.

Thank you again for your support and enthusiasm.

Sincerely,

Ruth Bowen
The Ottawa Storytelling Festival Committee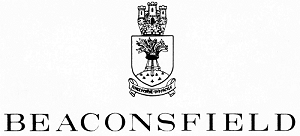 August 21, 1997
Dear Toby,
Thank you for performing at our summer reading party. Your performance was the perfect ending to a very successful program. Everyone was impressed with all the instruments you can play and the children had a really good time, singing and dancing.
Good luck with all future performances.
Sincerely,
Anne Peters
Head Librarian
Young People's Department

---
May 11, 1994

Madam/Sir,

Toby Kinsella has been working for the Pointe-Claire Cultural Centre as a music specialist for the past four years, introducing music as well as various instruments from different parts of the world. One of the interesting aspects of his teaching is that he is able to perform authentic music on these various instruments. Toby's music workshops always carry a local as well as an international flavor. Children and their parents remain fascinated.

On a special occasion, as part of this educational program, Toby put up an exhibit of his collection of musical instruments. Again he could explain the origin of the instruments, the type of music and songs that were played with the instruments as well as demonstrate.

Toby worked during the Fall and Winter with very young children, four, five, and six years old as well as in our Summer Creative Day Camp with children from six to twelve years of age.

Nicole Pesold
Assistant Director for Cultural Services

July 10. 1993
Dear Toby,
Thanks you very much for the excellent courses you have given for the Elderhostel programs at La Capucine in the past three years.
Your versatility, creativity, and rapport with these older people always made your courses some of the most popular at La Capucine.
I've enjoyed working with you and will highly recommend you to other Elderhostel coordinators.
Sincerely,
Kathy Ditlow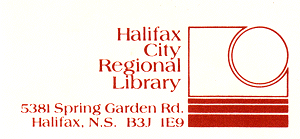 August 6, 1991

Dear Mr. Kinsella:

On behalf of the Children's and Young Adult Services of the Halifax City Regional Library, I would like to extend our appreciation for your recent performances at the Main Library and our Mainland South, Thomas Raddall. and North Branches.

Concerts at all locations were well attended by enthusiastic children who enjoyed the participatory musical numbers and were enchanted by the "firefly" opening and mystical snake-charming.

Thank you for contributing to the success of our summer program.

Sincerely,

Hope Bridgewater
Children's and Young Adult Services Coordinator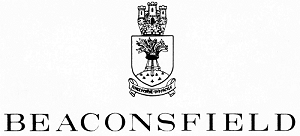 March 23, 1989

Dear Toby,

We really enjoyed your concert at Centennial Hall on March 5th and I would be interested in having you perform for us once again on July 1st for our Canada Day festivities!

Traditionally we have a children's show from 3:15-4 pm held outdoors on our patio. Arrangements for electrical hook-ups and a sound system could be provided.

I look forward to a favourable response!

Yours truly,

Avril Kent
Cultural Services Co-ordinator
Centennial Hall

---

February 24, 1988

Dear Toby,

Just a few words to say thank you. This from us, of course, but mostly from the audience who enjoyed your performance tremendously and who bothered to phone to tell us so and asked us to invite you again.

Sincerely,

Nicole Pesold
Assistant Director for Cultural Services